Another immolation. This time in Delhi at the Jantar Mantar. Tell me, world, how many more?
Let us pray for the causes and conditions to ripen to bring peaceful resolution to the more than sixty years of pain and suffering that brought Jamphel Yeshi to engulf himself in flames.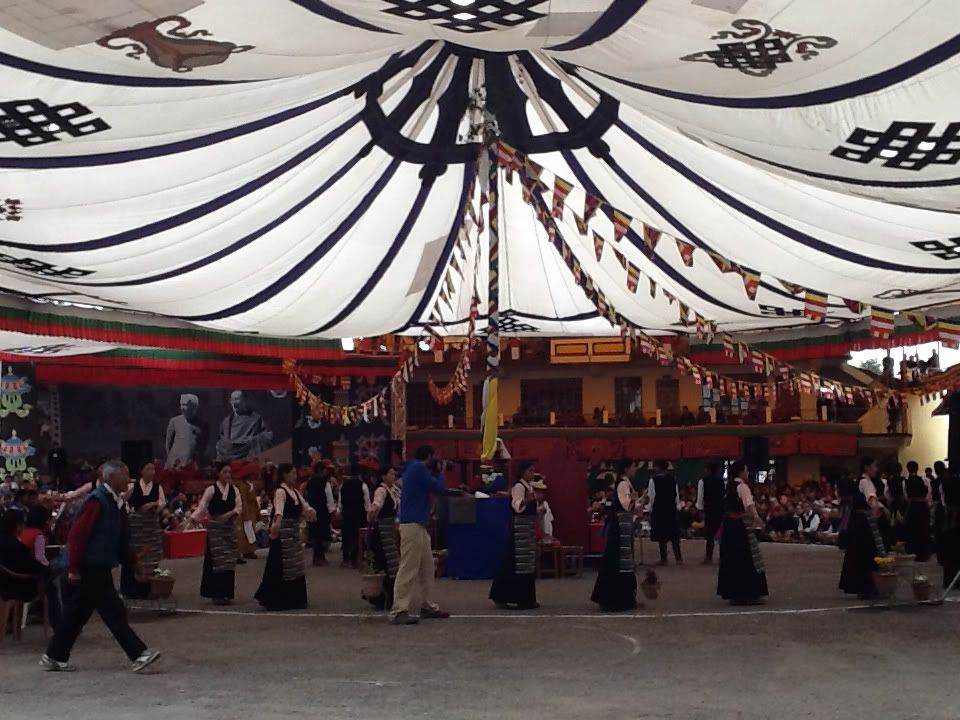 The news came to me as I was filming the last opera at TIPA. It's difficult to watch this now without understanding that the reason I get to see a Tibetan folk opera outside of Tibet, of necessity, is the same as the cause for which this man and others have set themselves afire.
Truly let there be an end to this suffering and its cause. Let healing and its causes begin.
It's hard to imagine that there will be genuine happiness for Tibet and her people until these causes and conditions take root.
Another martyr. Another prayer.
26/3/2012, 3:26 pm
http://in.news.yahoo.com/ahead-hus-visit-tibetan-sets-himself-afire-093256231.html